F312-Z3255 - Ejector Seat Force Measurement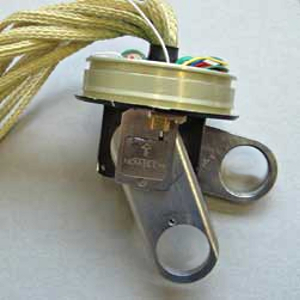 Customer: UK based aircraft ejector seat manufacturer
Loadcell: F312-Z3255 40kN
Generic Type: Shear pin loadcell
Special Features: Replacement of existing part, High 'g' force protection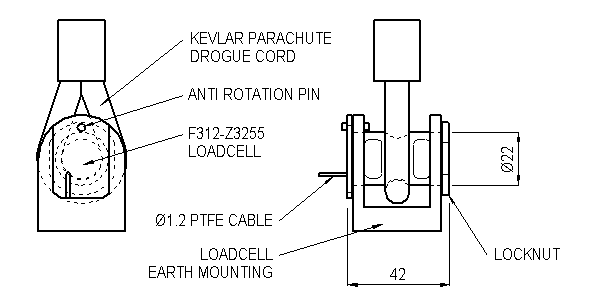 Sourced as an enquiry through our F312 shear pin design form web page, the customer required a small 22mm diameter shear pin loadcell to measure forces of up to 40kN. The loadcell would replace an existing pin in an ejector seat drogue parachute linkage. As the drogue parachute canister was launched with an explosive charge the loadcell would require protection to >1000 'g'.
A small, double ended shear pin was selected as a direct replacement for the existing component. Internal wiring was augmented with a polymer coating to provide 'g' protection. The design process worked closely with the customer to provide the optimum solution.
Calibration was undertaken using a Kevlar strop to replicate conditions in service.